Useful Tips
View all
Newer and better
We released an improved miner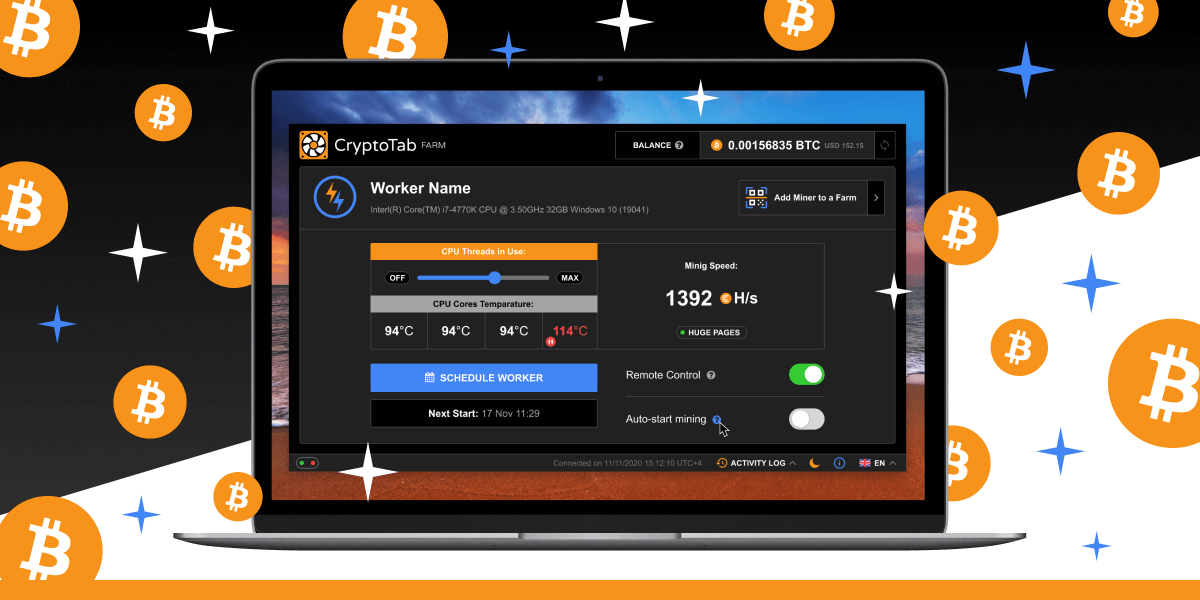 Never stop improving our products, that's what we do. And this time we are ready to present you with an enhanced miner. Want to know what has changed in the new version? Then keep reading. We can swear you will like it!
Let's start with the fact that our completely revamped miner is supported by new operating systems such as Windows 11. So now you won't encounter any technical issues, no matter what OS you have. The management of the miner has become more intuitive and simple, the interface is more interactive, and on the whole, we have elaborated a lot of small design and functionality details to make your mining experience even more enjoyable.
Another novelty is that we have worked on the overall stability. Now even a poor internet connection will not interfere with your way to earn BTC. Manage your miners and rest assured that everything will run smoothly and bring you profit.
Go ahead, give it a try and see how the updated miner works. Now even better, simpler, and more visually appealing!
START MINING