Useful Tips
View all
Make mining more efficient
Stay tuned all the time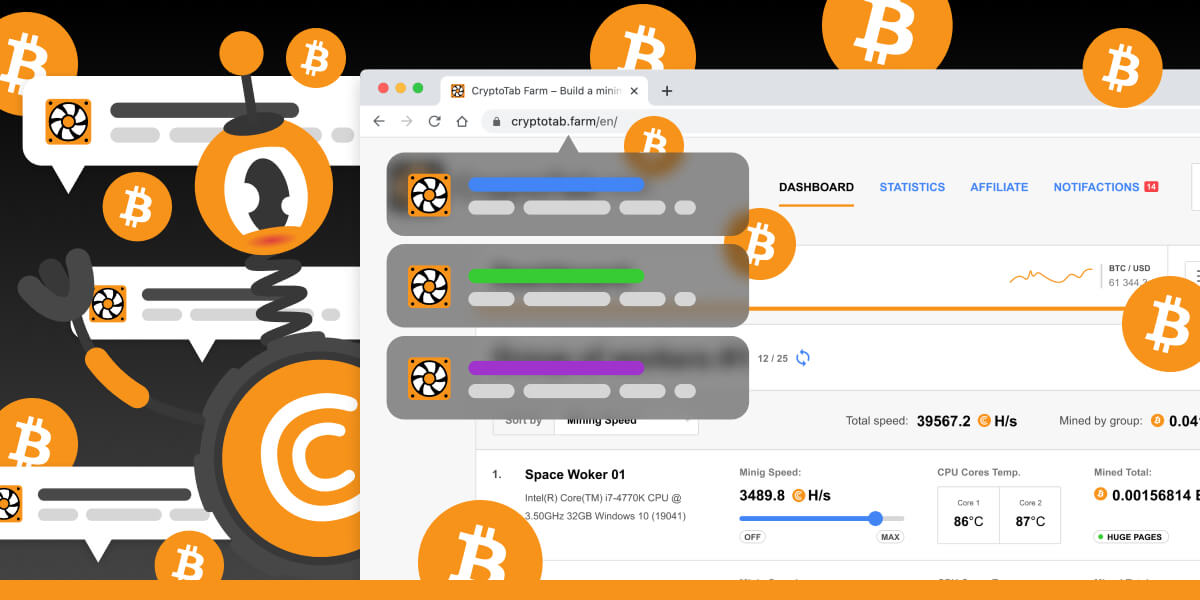 We know that many of you wanted to monitor your farm more efficiently and effectively while having all the necessities in one place! That is why we have added the ability to receive Web push notifications so that you are always up-to-date.
You will see how convenient it is when you try it! From now on, it doesn't matter what you are working on: laptop, desktop PC, tablet, or just a mobile phone — all the information about the events on the farm and Pool Miners is before your eyes!
While watching a movie or reading the news, it's almost impossible to keep up with push notifications on smartphones and PCs, so set them up exactly where you need to. It doesn't matter whether your browser is Chrome, Firefox, or Safari — our web pushes work in any of them!
Customize notifications in the way that is most efficient for you! Earn more and stay in the know!
Customise, watch, and keep up!
SET UP YOUR FARM