Useful Tips
View all
Hurry up to Grab Fresh Promos!
Promoting CryptoTab Farm Has just Got Easier!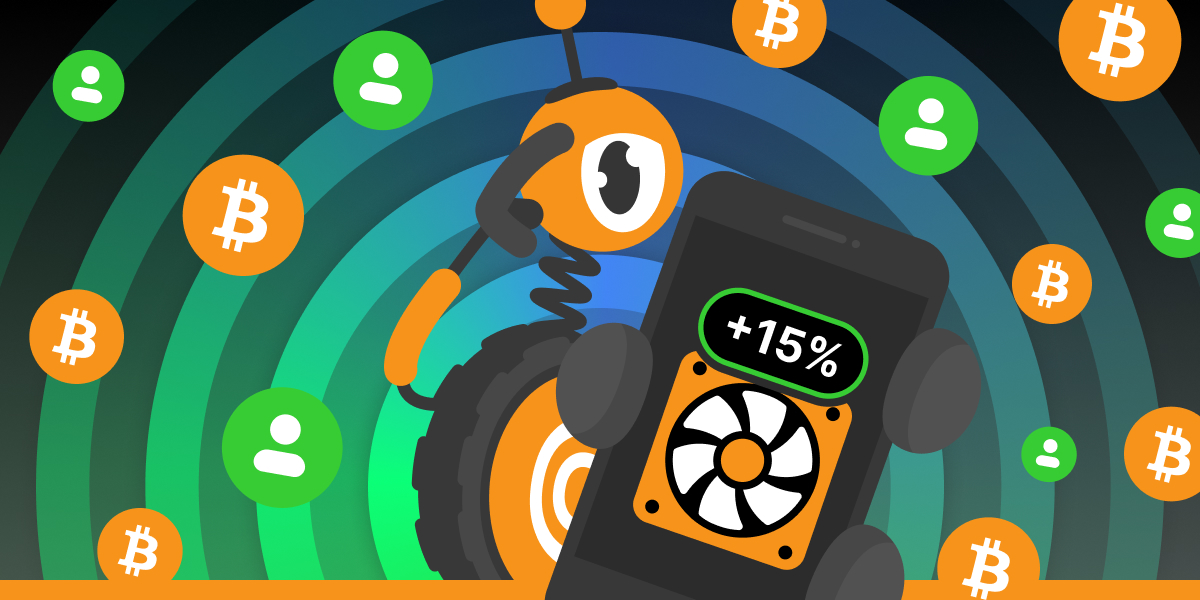 Why mine alone if you can do it together with friends and get more BTC! How? Well, with our Affiliate Program it is easy to do — invite friends to join CryptoTab Farm and become your referrals to get a bonus equal to 15% of their mining while they receive a special discount!
And you do not even need to worry about creating your own promo materials — we took care of everything and prepared all the things you need. Just go to the Affiliate page and choose which promos you like the most: landing pages, branded banners, eye-catching images, videos, or various promotional texts about CryptoTab Farm. Post them on any social media, send to your friends through messengers and encourage them to join CT Farm! The more people you invite, the more your income will be!
Take your income to a whole new level! Share new catchy promos, attract new referrals, and earn more BTC!
VIEW PROMO