Useful Tips
View all
Income with zero effort? Not a dream!
Get extra 15% of your referral's miner income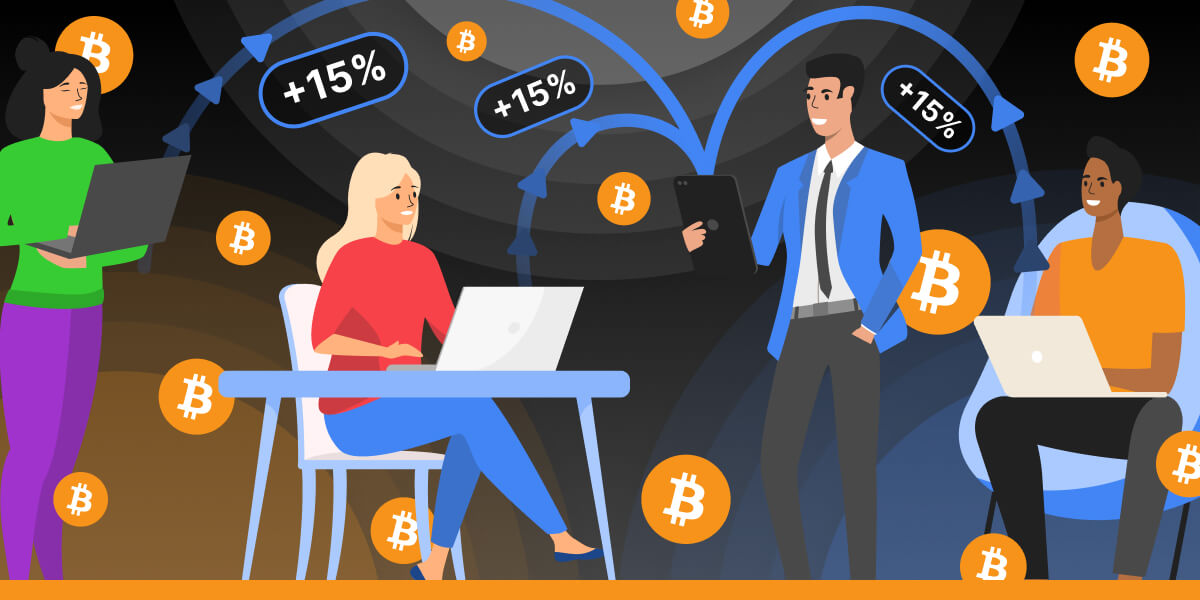 We can never say it enough: if you want to multiply your profit — become an Affiliate Program member!
You can earn much more without any extra effort. Just share your link or special code with your friends, and automatically receive a bonus equal to 15% of their mining! It applies to income from both Pool Miners and their own hardware!
Would you like to try it? There are two ways:
Invite your friends to install the CryptoTab Farm app through your personal link and start their mining journey as your referrals;
Give them your discount code, which they can enter in an already installed app and receive up to 15% off on every in-app purchase.
Join Affiliate Program and watch your revenue skyrocket!
JOIN NOW